Some Cheapest Website designing plans in Delhi that are budget friendly . Here are 5 plans from ₹1500 to ₹1999.
It's a lucky day, you have the 5 cheapest website designing plans in Delhi. Website pricing might be a big concern for you because you want to have a website but the development charges in Delhi sometimes are not affordable. Find here what you can do with this website. We want to mention here the quality of the website is not low quality regardless of the pricing being too less than the normal website.
You can save on website designing & development charges.
You can have a really good website, we will show you the design templates first.
You can choose a design from 100+ templates, these many templates match your mind.
You can print a website name on your card & impress your buyers.
You can make an online catalog, that you can share via WhatsApp.
Quality Statement:
Website quality is not bad.
Find the 5 cheapest website designing projects in Delhi
The cheapest website design plans range from 1500 rs to 2000,
Nothing cheaper than this. Just nowhere.
Cheapest way to launch a website ?
The cheapest way to launch a website is to use a free websites builder such as WordPress.com, blogger, Weebly, or Wix. These platforms allow you to create a website using pre-designed templates and drag-and-drop tools, without any need for coding.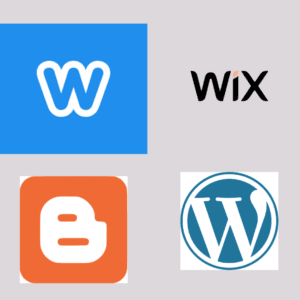 You can create a basic website for free, but it has some limitations if you want to use a custom domain name or access advanced features, you will need to upgrade to a paid plan.
Another option is to use a cheap hosting provider and install a content management system (CMS) such as WordPress. This will allow you to create a more customized website, but you will need to handle the setup and maintenance yourself.
If you have time then you can learn WordPress but if you are busy then you should hire a web designer.
If you want to save even more money, you can host your website on a platform like GitHub Pages, which allows you to host static websites for free. it has some limitations However, this option is only suitable for simple websites and does not support dynamic content or server-side processing.
Ultimately, the cheapest way to launch a website will depend on your specific needs and budget. It's a good idea to compare the different options and choose the one that best fits your requirements.
When choosing the cheapest website is a good idea.
It can be tempting to choose the cheapest option when it comes to websites, especially if you're on a tight budget.
Here are a few points to consider when choosing the cheapest website option:
Does the website meet your basic needs? If the cheapest option provides all the features you need, then it may be a good choice.
Is the website reliable and trustworthy? It's important to make sure that the website is reputable and that your personal information and payment details will be secure.
Are there any hidden costs? Make sure to read the fine print and be aware of any additional fees that may not be immediately apparent.
Are there better options available for a slightly higher price? While it's important to consider cost, it's also important to consider the value you're getting for your money. If a slightly more expensive option offers more features or better service, it may be worth the extra investment.
Can you negotiate the price? Don't be afraid to negotiate or ask for a discount, especially if you're considering making a large purchase.
When choosing the cheapest website is a Bad idea.
There are several reasons why choosing the cheapest website option may not be the best idea:
Quality: A cheaper website may not be built to the same standards as a more expensive one, and could have technical issues or a poor user experience.
Functionality: A cheaper website may not have all the features and functionality that you need, which could limit the effectiveness of your online presence.
Maintenance: A cheaper website may not come with ongoing maintenance and support, which means you could be left to deal with issues on your own.
Professionalism: A cheaply-designed website may not project the level of professionalism that you want to convey to your target audience.
It's important to carefully consider all of these factors before making a decision about which website option to choose.