Facebook paid Ads Service
lists from Professional companies
Cybertooth India is a team of experienced SEO experts who deliver excellent SEO Services at affordable cost based on top search algorithms. The Best SEO service in India table below
facebook paid ads services
Facebook advertising serves as a powerful tool for businesses, regardless of their size, to connect with their target audience and increase sales as well as brand visibility. It all starts with the creation of a Facebook Business Page, which is an important step in the process. Once this is done, businesses can set up an ad account and begin the ad creation journey. Facebook Ads offers a menu of ad formats to choose from, including simple image ads, attention-grabbing video ads, dynamic carousel ads for multiple images or videos, engaging collection ads, and engaging instant experience ads that take up the entire screen. Fill it with text. Images, videos and interactive content. Creating an ad is just the beginning; Advertisers then have the power to set their budget and precisely target their audience based on factors such as age, gender, location and interests, ensuring that their ads effectively reach the right people and Meet their branding and sales goals. You can also use Facebook Ads to target those people who have visited your website before and also those who know about your brand and this is called remarketing and it is very effective. Ads are a very powerful tool to increase marketing and sales.
what service is given in facebook ads?
Ad creation
We create all types of ads for you and Facebook ads are of many types like image ads, video ads, carousel ads.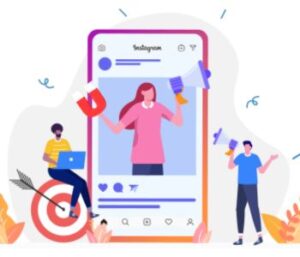 Audience targeting
In Audience targeting, we can target your audience through Demographics, Interests, Custom audiences.
Ad placement

Ad placement is the process of choosing where your ads will appear. Facebook Ads offers a variety of ad placement options
Ad performance tracking
Ad performance tracking on Facebook entails evaluating your ad campaign results through the examination of various provided metrics
why should invest in facebook paid ads services?
Reach a large audience:  Facebook's immense user base, boasting over 2.9 billion active users, presents a significant opportunity for businesses of all sizes. This vast reach makes Facebook a highly effective platform for companies to connect with their intended audience and successfully meet their marketing objectives.
Target your ads: You have the power to focus your ads on Facebook Ads. It lets you zero in on specific groups using factors like age, gender, location, interests, and even behaviors. This means you can display your ads to those who are most likely to be genuinely interested in what you're offering.
Measure your results: You can gauge your success with Facebook Ads. It offers comprehensive analytics to show you how well your ads are doing. This data is the key to refining your campaigns and making the most of your ad budget.
Relatively affordable: Facebook Ads can be very affordable, especially when compared to other forms of advertising, such as television or radio.
If you're looking for a digital marketing company to handle your Facebook ads, Cybertooth India offers the best Facebook ads services at competitive prices, but why work with us? Find the following statements as the solution here.
Experience:  In the Facebook ads industry, Cybertooth India has more than 10 years of expertise.
Team members:  Our SEO team is made up of highly qualified individuals.
For marketing attitude: We are marketers first and foremost, which allows us to apply our Facebook ads expertise for website Facebook ads activities because "being digital" gives us this advantage.
Premium tools: For your marketing, we employ top-notch equipment, which improves job accuracy.

For our SEO goals: Our Facebook ads objectives are people- and world-centered. Our specialists are doing their small part to improve the world by using their expertise in Facebook ads.
For our ranking: For your business, you need the greatest Facebook ads companies; for instance, search for "website designing price in India," which is where we are.
Flexible SEO packages in India: We provide three Facebook ad packages at the most affordable prices for Indian businesses, after discounts.