Free twitter analytics
Best Free twitter analytic tools free tools help you discover the best-performing tweets, track the impact of video tweets and your account growth, and in this article we'll look at free tools that can do the same for you.
10 free tools
Followerwonk.
Tweepi.
Manage Flitter.
Twitter Analytics.
Klear.
Twitonomy.
Mention Mapp.
Tweetreach
Foller.me
Keyhole
Follower wonk 
Follower wonk is a Free twitter analytic tools that helps you allows insights into Twitter data, allowing users to identify brand influencers, widen reach, break down followers using social authority and can increase follower engagement.
Follower wonk use it for search bio compare user analyze follower track follower sort follower and it is very easy to use.
Tweepi
Tweepi is a very good research tool which is free for your Twitter Analytical but if you take its paid version, in which its ability increases further, which helps you more within your location so that your efforts are well targeted.
You have tons of great targeting options within your account profile set-up, so you can make concrete recommendations for people to follow. Targeting can be done with both hashtags and users.
Manage Flitter
Manage Flitter is a critically acclaimed tool for Twitter, 4 million people use Manage Flitter for their accounts, It has a powerful full account interface and finds people you unfollow, mute or block may like to do. Sort and clean up your stream to get the most out of Twitter.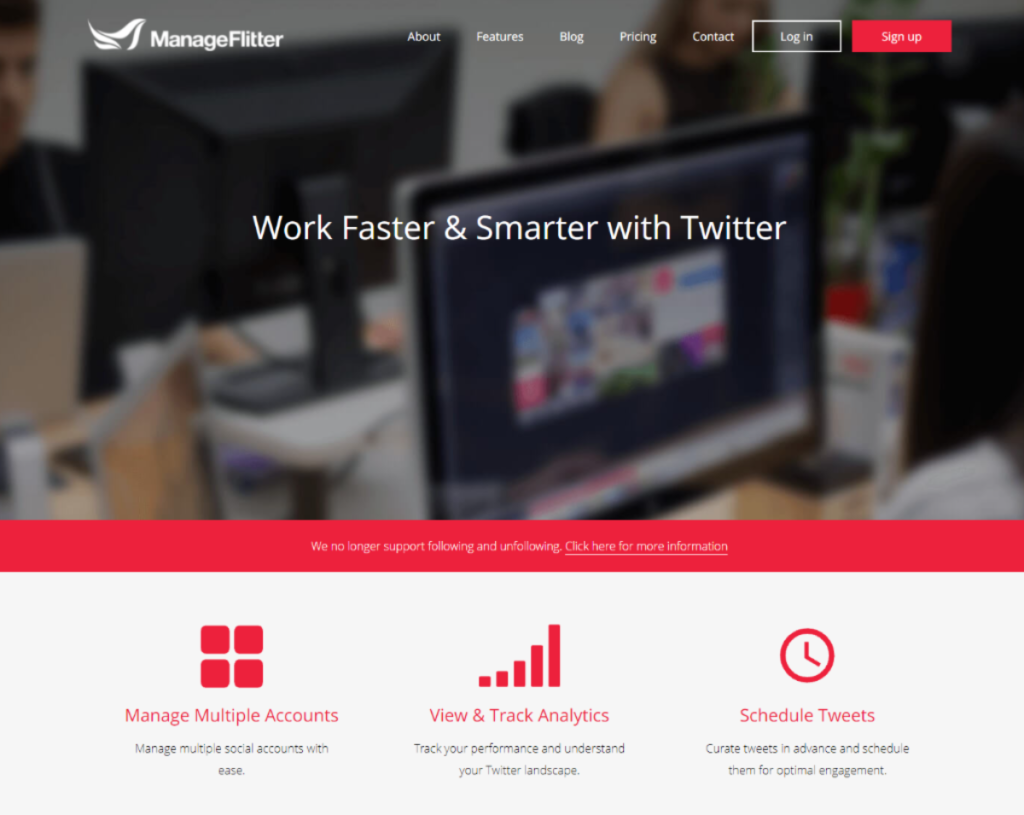 Twitter analytics
Twitter has its own analytics. There is a tool called Twitter Analytics and it is the most famous and it is completely free. You can track posts from specific users, get a better understanding of your own followers, and sign in to Twitonomy directly through Twitter.
Klear
Klear is an influencer marketing platform that you can use for platforms like Twitter, YouTube, and Instagram, Klear helps you find influencers from any social media platform and also generates auto-generated PDF reports.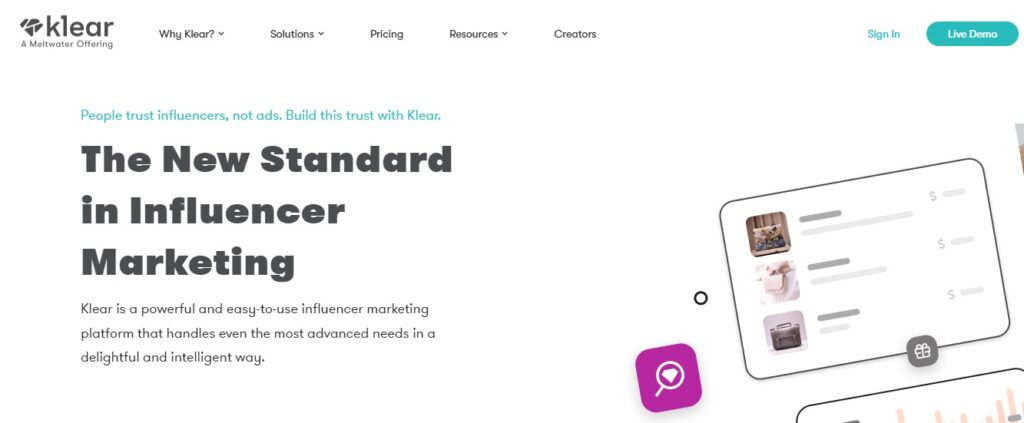 Mention Mapp
Mention Mapp is a very crazy tool because its interface is very good, you can also search hashtags on it, in this you will get to give a spider-like web, in which you will get to give accounts, you will also see the comments to people on it.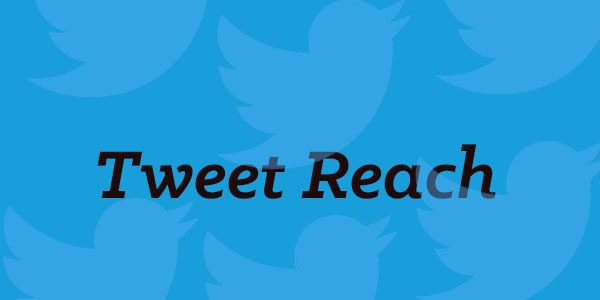 Tweetreach
TweetReach gives you insight into how well or how far your tweets have traveled on Twitter. You have to enter the URL of that page and it will give you its details with 50 keywords these are also very useful.
Foller. me
Foller. me is a Free Twitter analytic tools, It has some crazy features, you can find the most searched people on this page, you can view anyone's account by entering their @ handle, you can see all the hashtags mentioned by them.
Keyhole
Keyhole is a social media analytical tool, you can deck the performance of social media, its co-founder is Neil Patel, who is also known as the God of digital marketing, it is completely trustworthy, it also has a paid version and you can take its free trial like that you can see the image of the side
What is Twitter Analytics?
Twitter Analytics is a potent tool that offers useful insights into the operation of your Twitter account. You may track your tweet's engagement rate, the quantity of retweets, likes, and comments, the demographics of your followers, and the effectiveness of your Twitter ads with Twitter Analytics. It is a priceless tool that can be used to gauge the effectiveness of your social media strategy and pinpoint areas in which you need to make improvements.
Setting up Twitter Analytics
You must have a Twitter account in order to view Twitter Analytics. Once you've created a Twitter account, you can sign in using it on the Twitter Analytics homepage twitter account to access Twitter Analytics.
Understanding Twitter performance Metrics
Twitter performance provides you with a range of metrics that you can use to measure your Twitter account's performance. Here are some of the key metrics that you should focus on: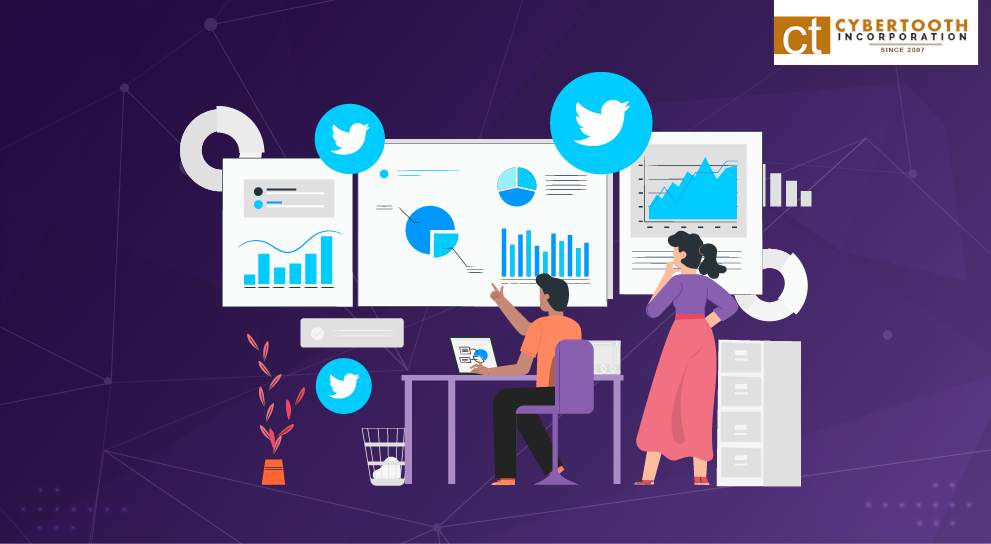 Impressions
Impressions refer to the number of times your tweets have been seen by Twitter users.
Engagement
Engagement refers to the number of times Twitter users have interacted with your tweets, such as liking, retweeting, or replying to them.
Follower growth
Follower growth refers to the rate at which your Twitter followers are increasing or decreasing.
Audience demographics
Audience demographics refer to the age, gender, location, and language of your Twitter followers.
Using Twitter Analytics to Measure Your Social Media Strategy's Success
Once you have set up your Twitter performance account and understand the metrics, you can use the tool to measure the success of your social media strategy. Here are some ways to do that:
Analyze tweet engagement
You can learn which types of tweets perform well and connect with your audience by analyzing tweet engagement. This knowledge can help you improve your social media tactics and produce more interesting material.
Track follower growth
You can gauge the success of your social media plan for expanding your audience by keeping track of the number of followers you have gained. It may be time to reconsider your strategy if your follower growth is falling or remaining static.
Monitor audience demographics
Monitoring your audience demographics can help you understand who your audience is and whether you are effectively reaching your target audience.
Track Twitter ads' performance
If you are running Twitter ads as part of your social media strategy, it is crucial to monitor their performance to ensure that you are getting a good return on investment.
Conclusion
Twitter performance is a powerful tool that can help you measure the success of your social media strategy on Twitter. By understanding the tool's metrics and analyzing your account's performance, you can identify areas where you need to improve and optimize your social media strategy to drive better results.
FAQs
1. Is Twitter performance a free tool?
Yes, Twitter Analytics is a free tool that anyone with a Twitter account can access.
2. Can I use Twitter performance to monitor my competitor's performance on Twitter?
No, Twitter Analytics only provides insights into your Twitter account's performance. However, there are other tools available that can help you monitor your competitor's performance on Twitter.
3. How can I use Twitter's performance to improve my social media strategy?
By analyzing your Twitter Analytics data, you can identify areas where you need to improve, such as tweet engagement or follower growth. You can then use this information to optimize your social media strategy and create more engaging content.
4. Can I export my Twitter performance data?
Yes, you can export your Twitter Analytics data to a CSV file, which you can then use to create custom reports or analyze the data in other tools.
5. How often should I monitor my Twitter performance?
It is recommended to monitor your Twitter Analytics regularly to keep track of your social media performance and make informed decisions about your social media strategy. Depending on the goals and objectives of your social media strategy, you may choose to monitor your Twitter Analytics on a daily, weekly, or monthly basis.