Google has already rolled out this search algorithm between the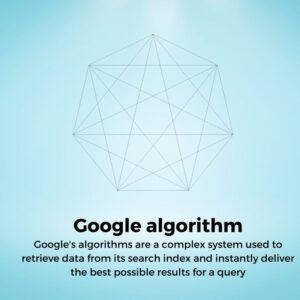 3rd & 4th week of August 2022, with the goal to promote helpful content | Article reading time: 20 min.
After a few weeks of Google's helpful content update, we are sharing our analysis. Last the time when we published this algorithm update analysis we were not sure about the effects.
It is not wrong if we say, this update is like an 11-year-old google panda update or a new version of it.
CTR gains some weight in the google ranking system
We analyzed 148 websites to see this, CTR ( Click through rate ) is directly connected to impressions on google, the new google update shows it is interacting for 14 days to change the impression frequency.
We also found within these 2 weeks some pages got a high impression, most of them were maintaining CTR at least for the past 5-7 days continuously.
However, this can be a part of the debate, & we are still in analysis (at least for next 2 months). Google's CTR is a system that tells google about the usefulness of the page. The more people click the result, the more it seems to be useful but it is not complete without we mention bounce rate analysis into it.
It seems like the bounce rate is affecting the position incredibly high after "Helpful content update".
When we checked our HIGH CTR pages, we were expecting a better position. But when we saw those pages, we found even after high CTR some of the pages were losing positions. So, we checked the bounce rate of those pages. The result was exactly what we were thinking. Due to the high bounce rate our website pages were dropping positions.
Other factors are considered too for Helpful Content Update
Article freshness: Our old articles were losing positions day by day
It is not about keyword stuffing directly, it is all about meaningful sentences.
It seems a great combination of Rankbrain & Google panda
Articles with pictures were ranked good, they all got a low bounce rate
Title & meta description seems more important now, they are getting more hits & after 14 days we found high impressions on these pages.
At least, for 5 days from these 14 days if CTR was maintained then these pages got high impressions.
The goal of this article
To find answers on how you can save your website with its impact.
We will try to learn more about the new update from a different point of view
To promote the best SEO practices
Here is another Helpful Content Update article:
According to SEO Roundtable (source),
The helpful content update looks to weed out content written for the purpose of ranking in search engines that do not help or inform people. Google said this update will "tackle content that seems to have been primarily created for ranking well in search engines."
According to Google's official blog, in the first paragraph google explains the algorithm in clear words.
"More content by people, for people in search.
Google's new helpful content update Highlights
Google will start rolling the algorithm
Between 3rd & 4th week of August 2022.
The time this rollout will take to complete
2 weeks.
Based on
Google Panda Algorithm.
Impact
Useless/copied/exact rewritten/tool generated content.
Goal
1- To provide useful answers to the search query.
2- To save google's resources, this is like a computer cleanup when we delete useless content to maximize resources.
Type
Sitewide update.
Benefit
Better content can be rewarded, good news for website owners.
Good for the searcher, he can find a better answer.
Risk
The whole website can be penalized if a few pages are
Penalty – Manual or AI-based
AI-based
It's continuous, see this comment
Google said the helpful content update system is automated, regularly evaluating content. So the algorithm is constantly looking at your content and assigning scores to it. But that does not mean, that if you fix your content today, your site will recover tomorrow. Google told me

there is this validation period, a waiting period, for Google to trust that you really are committed to updating your content and not just updating it today.

(Source)
If you do not correct content, before the algorithm rolls
It will take months to recover back. So check your website once again.
Google's helpful content update analysis on few specific categories
Expertise (doctors/CAs/Digital Marketers) – You need to be an expert if you write something, expert means a proven expert on the internet.
E-commerce websites – Again product reviews! see, if you bought any product then google assumes that you know the features & issues with the product. You know what's good or bad at this, so if reviews on your website explain this then your SEO practice is correct, if you purchased them then this is the point of reconsideration.
Effect of new update on Business websites –
For us, this update did not affect our business websites, maybe there is a reason because we just put meaningful content on it.
CTR factor is true for this too, high CTR pages got a better impression
High bounce rate – There pages are not performing good
Better content give you more traffic
 increase website security and prevent hacking,

 Using outdated styles, layouts and features not only diminishes your street credibility, but it can cost you business as a professional Web designer