How to Get a Job from LinkedIn: A Complete Guide
1. Introduction
Are you looking for a new job opportunity and wondering how to leverage LinkedIn for your job search? LinkedIn is one of the most popular professional networking platforms that can help you find a job. If you know how to use it effectively. In this article, we will guide you on how to get a job from LinkedIn with step-by-step instructions and valuable LinkedIn job search tips.
Table of Contents for "LinkedIn job search tips"
Create a Strong LinkedIn Profile
Build Your Network
Search for Jobs
Apply for Jobs
Follow Up on Job Applications
Utilize LinkedIn Premium
Join LinkedIn Groups
Attend LinkedIn Events
Use LinkedIn Learning
Connect with Recruiters
Utilize LinkedIn Recommendations
Keep Your Profile Updated
Conclusion
FAQs
2. Create a Strong LinkedIn Profile
Your LinkedIn profile is the first impression that you make on potential employers. Therefore, it's crucial to create a strong profile that highlights your skills and experiences. Here are some tips to create a strong LinkedIn profile:
Add a professional headshot and cover photo
Write a compelling headline that showcases your expertise
Create a summary that highlights your achievements
List your work experience in detail
Highlight your education and certifications
Ask for recommendations from former colleagues and managers
Optimize your profile with relevant keywords
3. Build Your Network
Networking is key when it comes to job search, and LinkedIn is a great platform to build your network. Here are some tips to build your network on LinkedIn:
Connect with former colleagues, classmates, and people in your industry
Join LinkedIn groups related to your industry or interests
Participate in group discussions and share your insights
Follow companies and industry influencers
Engage with your connections by liking, commenting, and sharing their posts
4. Search for Jobs
LinkedIn offers a variety of job search options that can help you find your dream job. Here are some ways to search for jobs on LinkedIn:
Use the LinkedIn job search function and filter your search by location, job function, and industry
Set up job alerts for specific keywords or job titles
Explore job postings on company pages and recruiter profiles
Use LinkedIn's salary insights to research salary information for different job titles
5. Apply for Jobs
Once you find a job that interests you, it's time to apply. Here are some tips for applying for jobs on LinkedIn:
Customize your application to match the job requirements
Use LinkedIn Easy Apply to streamline the application process
Attach your resume and cover letter to your application
Follow the application instructions carefully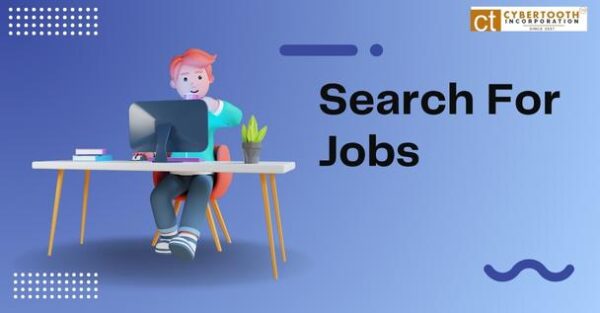 6. Follow Up on Job Applications
After you apply for a job, it's essential to follow up with the recruiter or hiring manager. Here are some tips for following up on job applications:
Send a personalized thank-you email after submitting your application
Follow up after a week if you haven't heard back
Ask for feedback on your application if you get rejected
Keep in touch with recruiters even if you don't get the job
7. Utilize LinkedIn Premium
LinkedIn Premium is a paid subscription service that offers additional features to help you with your job search. Here are some benefits of LinkedIn Premium:
Get access to the full list of people who viewed your profile
Send InMail messages to people outside your network
Get additional insights on job postings and salary information
Use the LinkedIn Learning platform to improve your skills
8. Join LinkedIn Groups
LinkedIn groups are a great way to connect with people in your industry and get insights on job opportunities. Here are some tips for joining LinkedIn groups:
Join groups related to your industry or interests
Participate in group discussions and share your insights
Follow group members and connect with
9. Attend LinkedIn Events
LinkedIn offers virtual and in-person events that can help you expand your network and learn new skills. Here are some tips for attending LinkedIn events:
Check the LinkedIn events page for upcoming events in your industry
Attend virtual events to save time and money
Prepare your elevator pitch before attending in-person events
Network with other attendees and follow up after the event
10. Use LinkedIn Learning
LinkedIn Learning is an online learning platform that offers courses on a variety of topics, including job search strategies and career development. Here are some tips for using LinkedIn Learning:
Browse the course library to find courses that match your interests and career goals
Complete courses and earn certificates to showcase your skills
Add completed courses to your LinkedIn profile to show your commitment to learning
11. Connect with Recruiters
Recruiters are always looking for top talent on LinkedIn. Here are some tips for connecting with recruiters:
Optimize your profile with relevant keywords and experiences
Use the "Open to Job Opportunities" feature to show recruiters that you're open to new opportunities
Follow recruiters and engage with their posts to stay top-of-mind
Attend career fairs and events where recruiters are present
12. Utilize LinkedIn Recommendations
LinkedIn recommendations can help you build credibility and showcase your skills to potential employers. Here are some tips for utilizing LinkedIn recommendations:
Ask former colleagues and managers for recommendations
Provide recommendations for others to receive recommendations in return
Customize your recommendations to match the job requirements
13. Keep Your Profile Updated
It's important to keep your LinkedIn profile updated to reflect your current experiences and career goals. Here are some tips for keeping your profile updated:
Add new experiences and achievements to your profile regularly
Update your skills and endorsements section with relevant skills
Share updates and insights on your industry or interests
Conclusion
LinkedIn can be a powerful tool for job search if used effectively. By creating a strong profile, building your network, and utilizing the various features offered by LinkedIn, you can increase your chances of finding your dream job. Follow LinkedIn job search tips outlined in this guide to get the most out of your job search on LinkedIn.