Linkedin Marketing Services in India
Cybertooth India, an Indian Linkedin marketing service organization, provides professionals and businesses with goal-oriented LinkedIn marketing services. LinkedIn is one of the newer sites where you may use top-notch social media optimization services to drive relevant traffic back to your website.
What is Linkedin Marketing

(overview)
LinkedIn marketing means using LinkedIn for business. It helps businesses find potential customers, make people aware of their brand, and connect with others in a professional way. This is really useful for businesses that sell to other businesses. They can use special tools to find the right people to talk to, share good content to get noticed, and meet new people on LinkedIn. It's also a good place to make business friends and attend online or in-person events.
LinkedIn Marketing Service

Price (Overview)
What are LinkedIn Marketing services?
LinkedIn Marketing is like a superpower for businesses! Imagine reaching a massive audience of professionals and decision-makers, super-targeting them based on their job title, company, and skills. That's exactly what LinkedIn Ads offer, making them 277% more effective at generating leads than any other platform. Plus, LinkedIn helps you build trust and credibility, establish yourself as a thought leader, and convert leads into paying customers. It's like having a personal marketing assistant whispering in the ears of your ideal customers.
However, people in India haven't fully tapped into this potential because LinkedIn is still gaining popularity. Unlike other social media platforms, LinkedIn only attracts serious professionals, mainly CEOs and managers from large companies, who use it to share their experiences and daily thoughts. This makes it a highly targeted and valuable platform for businesses looking to connect with the right people. So, while LinkedIn may not yet be as widely used in India, its potential for business growth is undeniable. Don't miss out on this valuable opportunity!
Benefits of LinkedIn Marketing 
LinkedIn boasts a highly targeted professional audience, with over 830 million members worldwide.
Regular, engaging LinkedIn content builds brand authority and awareness. Sharing insights and expertise establishes thought leadership in your field.
Lead Generation and Sales
Leverage LinkedIn's targeting tools to connect with actively seeking customers, generating high-quality leads for your business.
The difference between
LinkedIn paid marketing

and

LinkedIn organic marketing

creates a table
| Feature | LinkedIn Paid Marketing | LinkedIn Organic Marketing |
| --- | --- | --- |
| Cost | Paid. Requires budgeting and ad spend. | Free. No direct financial cost. |
| Reach | Potentially reaches a much larger audience, including users who don't follow you. | Reaches primarily your existing followers and their connections. |
| Targeting | Allows for precise targeting based on demographics, interests, behaviors, and more. | Limited targeting capabilities, primarily based on keywords and hashtags. |
| Control | Granular control over ad content, placement, and timing. | Limited control over how your content is displayed in the feed. |
| Speed | Generates results quickly, often within hours or days. | Takes time and effort to build a large and engaged following. |
| Measurement | Provides detailed analytics and reporting on ad performance. | Limited analytics capabilities, primarily through LinkedIn Insights. |
| Sustainability | Requires ongoing investment to maintain reach. | Organic reach can be sustained through long-term content creation and engagement. |
| Content formats | Supports various formats like images, videos, text, and sponsored content. | Primarily text-based, with limited support for other formats. |
| Best for | Businesses with specific goals, such as driving website traffic, generating leads, or increasing brand awareness. | Individuals and businesses looking to build a loyal following, engage in conversations, and share their message organically. |
Step-by-Step Guide to LinkedIn Marketing for Yourself
Step 1:
Optimize Your Profile:
Complete your profile: Fill in all information, including your headline, summary, experience, skills, and education.
Use a professional headshot and banner: Your visuals should be high-quality and represent you well.
Optimize for keywords: Use relevant keywords in your headline, summary, and skills to improve searchability.
Highlight your expertise and achievements: Showcase your qualifications and accomplishments to attract potential clients.
Request endorsements and recommendations: This adds credibility and social proof to your profile.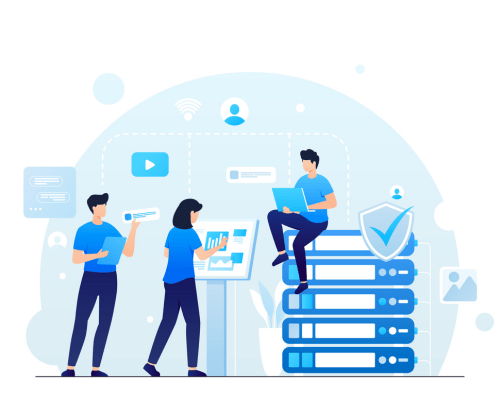 Step 2:
Build Your Network:
Connect with relevant people: Search for and connect with individuals and companies in your industry.
Join relevant groups: Participate in discussions and share valuable insights to establish yourself as an expert.
Engage with your connections: Like, comment, and share posts to stay connected and build relationships.
Attend LinkedIn events: This is a great way to network with other professionals in person.
Leverage your existing network: Ask your connections for referrals and introductions.
Step 3:
Create High-Quality Content:
Share valuable insights and expertise: Publish articles, blog posts, or infographics on topics relevant to your industry.
Post engaging content: Use storytelling, humor, or questions to spark conversation and interaction.
Share diverse content formats: Use images, videos, and presentations to keep your content visually appealing.
Use relevant hashtags: This helps your content get discovered by more people.
Publish consistently: Maintain a regular publishing schedule to stay top-of-mind with your audience.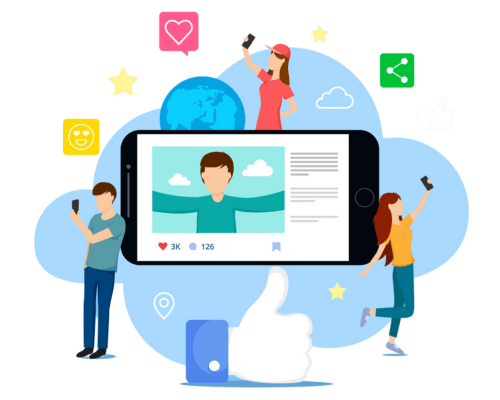 Step 4:
Utilize LinkedIn Ads:
Set clear goals: What do you want to achieve with your LinkedIn ads? (e.g., brand awareness, website traffic, lead generation)
Define your target audience: Who are you trying to reach with your ads?
Choose the right ad format: Sponsored Content, Message Ads, Dynamic Ads, or Text Ads.
Craft compelling ad copy and creatives: This will attract attention and encourage people to click on your ad.
Set a realistic budget: Track your results and make adjustments as needed.
Step 5:
Engage and Build Relationships:
Respond to comments and messages promptly: Show that you're interested in connecting with others.
Participate in discussions and offer your expertise: This helps you establish yourself as an authority in your field.
Join conversations in groups: Share valuable insights and connect with other group members.
Offer free consultations or webinars: This is a great way to generate leads and build relationships with potential clients.
Stay active and consistent: Engage with your network regularly to keep your connections warm.
Step 6:
Track and Analyze Performance:
Use LinkedIn Analytics: Track key metrics like impressions, clicks, engagement, and conversions.
Analyze your results: Identify what's working well and what needs improvement.
Refine your strategy: Based on your data, optimize your profile, content, and advertising campaigns.
Set SMART goals: Specific, Measurable, Achievable, Relevant, and Time-bound.
Why Should You Hire Us For LinkedIn Marketing  In India?
Expertise: We have a team of experts who are highly knowledgeable about LinkedIn marketing. We understand the platform, the latest trends, and how to use it to achieve marketing goals.
Experience: We have a proven track record of success in helping businesses of all sizes in India to improve their LinkedIn marketing results. We have worked with a wide range of clients, from startups to large enterprises.
Affordability: We offer our LinkedIn marketing services at a very affordable price. We understand that businesses in India are often on a tight budget, so we offer our services at a price that is within reach for everyone.
Customization: We tailor our LinkedIn marketing services to meet the specific needs of each client. We don't believe in "one-size-fits-all" solutions. Instead, we work with you to develop a customized LinkedIn marketing strategy that will help you achieve your specific goals.
Transparency: We are transparent in everything we do. We keep you informed of our progress at all times, and we provide you with detailed reports on the performance of your LinkedIn marketing campaigns.