What is the comparison between SEO and Local SEO?
Search engine optimization: Simply, defined search engine optimization is the act of bringing more organic, high-quality traffic to your website. Quality traffic refers to users who are specifically looking for what you have to give them, and organic results refer to material that appears in search engine results on pages without being paid for (SERPs).
Local SEO: Focuses on the geographical aspects of search as a subset of this. The technique of local SEO is optimizing your website for local search results in order to boost visibility, traffic, and foot traffic to your brick-and-mortar store. help your business reach its intended goal.  Includes Google My Business, Online Reviews, Google Maps, and Customer Locations.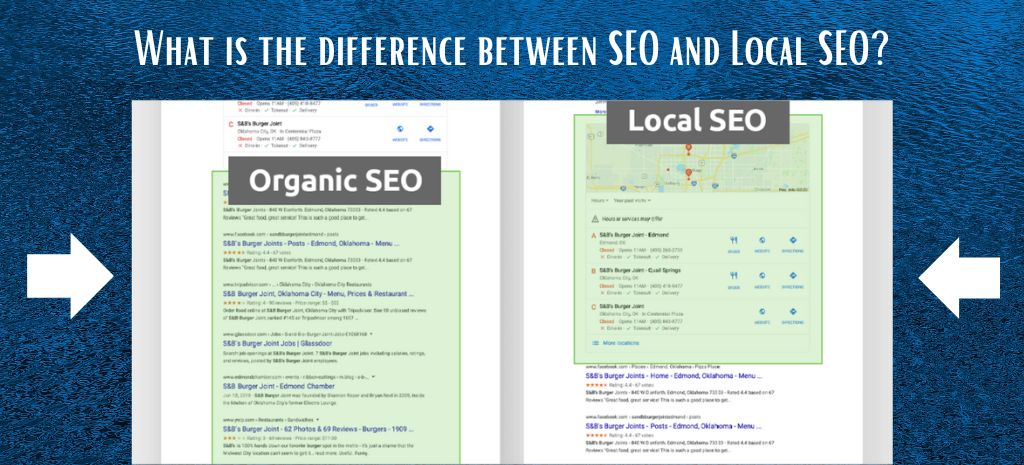 Importance of local SEO?
Local SEO helps you to grow your business online without a website. It helps you to bring maximum traffic from your local area. It increases the interest of people who want to take your product or services locally and helps your business be more visible in local search results on Google.
increase your position and exposure in local search results, such as the Map Pack and Local Pack on Google. Increasing webpage rankings in organic search is done through organic SEO.
How Does Local SEO Work?
Google employs a variety of techniques to display the order of local SEO results on the SERP page.
Read the ranking procedure below.
how many people look up to the company from the area where it is located
location of the user when looking up the business
Online reviews and website keywords are related
The quantity of business "check-ins"
The presence of Google Maps
Listings on Google My Business (Google Business Profile is the new name)

The Rise of Google My Business (GMB) in Local Search
Google first started showing local search results in 2003; Today it's better than before. After this, Google launched Google My Business tool for local listings. With its help, you can list your business on Google. Local area that helps all users to find any products or services nearby.
Through Google's business profile, you can get as much information as possible about any local business. Such as the website owner's address, location, and images associated with the products and services, you are able to take a decision on whether the product or service you wish to take is correct or not.
Raising CTR, displaying direct connections to each of your specific products and services as well as the most recent 10 posts you've written, Google My Business has an effect on SEO. From your own website to social media platforms, there are innumerable areas online where you can advertise your business.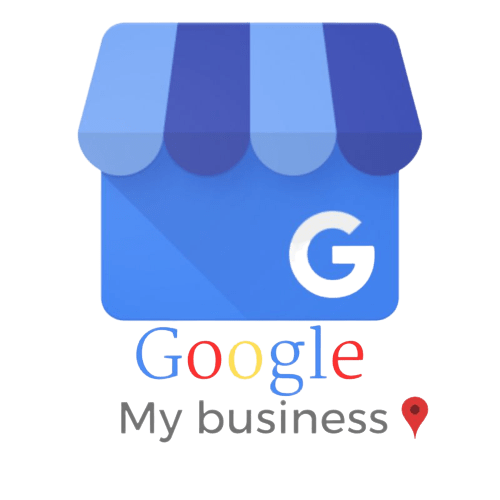 Below are 6 essential Local SEO Ranking Factors for 2022:
Google my business/ Google business profile- changed name.
Claim your Google Business Profile listing

Submit your info to online directories

Build your social media presence

Interact with your customers online

Optimize existing content with local keywords

Don't neglect negative online reviews
Eight Awesome Local SEO services Tips for Small Businesses
Claim All Business Directories

Encourage Customer Reviews

Create Selective Local Content

Ensure Consistent Citations
 Ways to improve local SEO services
Optimize your website for your Google Business profile.
Real-time engagement with social media
Be sure about your business name spelling, and correct address that can tell buyers your real location, this is highly recommended
don't use fake locations.
Confirm the phone number before you add it, most people face this as a big problem later if they want to change their phone no. To prevent this situation, be sure about it. I don't think you would want to wait for weeks.
Optimize local portals & business directories for citations.
SEO audit by some experts you know.
Internal linking structure is important because regular non-local SEO also has a strong effect on your listing rank. Google is trying to understand the importance of your pages. Keep your internal linking strong.
Optimize URL properly
Proper meta description and content. This can increase your CTR and all work together to make you a brand.
Add location pages to your website if needed, but don't copy the content. Keep this straight and useful to readers.
Create local Keyword planning, local topics & content – Highly recommended
A mobile friendliness website is the life of your local listing. If you don't have a website or have a slow website then use Google Sites. The website-making option is right there on your Google business profile.
For links, you need to be careful, however, this will not directly impact local SEO as these links are primarily important for your standard SEO primarily. But secondarily, a good website can give you a good keyword cloud; you have a high chance to rank. This is why sometimes a GMB business ranks for standard SEO too.