Responsive and Non-Responsive websites
Non Responsive websites can end your business in 1 year, save your online presence this way
Non-responsive websites are able to end up your online presence. This is like poisoning your business. Here are reasons why non-responsive websites can hit your sales. There are many misconceptions in people.
Here are some reasons
Most clients don't know what is actually responsiveness on a website. But before you make big trouble for your web designer we want to just clear up a few things that can ultimately save your business.
New technology accelerated
The rate of businesses The developer needs to meet the customer's demand in all cases. In this lineup of all to-do things, responsiveness comes on top.  A website visitor moves from one device to another devices change, resolution changes, & finally, they all make an impact on the client's business.
If the website is not responsive enough to present your content then this is high time to make some critical changes to it else you can see how your website gets dumped by search engines, soon after a year of making it.
Image loading time factor in a non-responsive website can create a lot of negative aspects in businesses
A responsive website is an intelligent website that calculates the display area & takes shape according to it keeping the most visibility & user-friendliness.
Image loading time on mobile & desktop goes different because of device capabilities, if mobile data, mobile ram, or processor gets slow, the website visitors can leave your page & move to another website.
It's so irritating for the user if he clicks on a website & the website does not load. Also, this is bad for your website's reputation with search engines. Because Google is not anyone's uncle who would keep the website on top even if the page doesn't open.
Why think of google only, other search engines do the same thing with websites. They do not rank it. For them, high download time means the business should lose visibility, & for a customer, this is like losing online opportunities.
So, raise your hand if you still want a non-responsive website.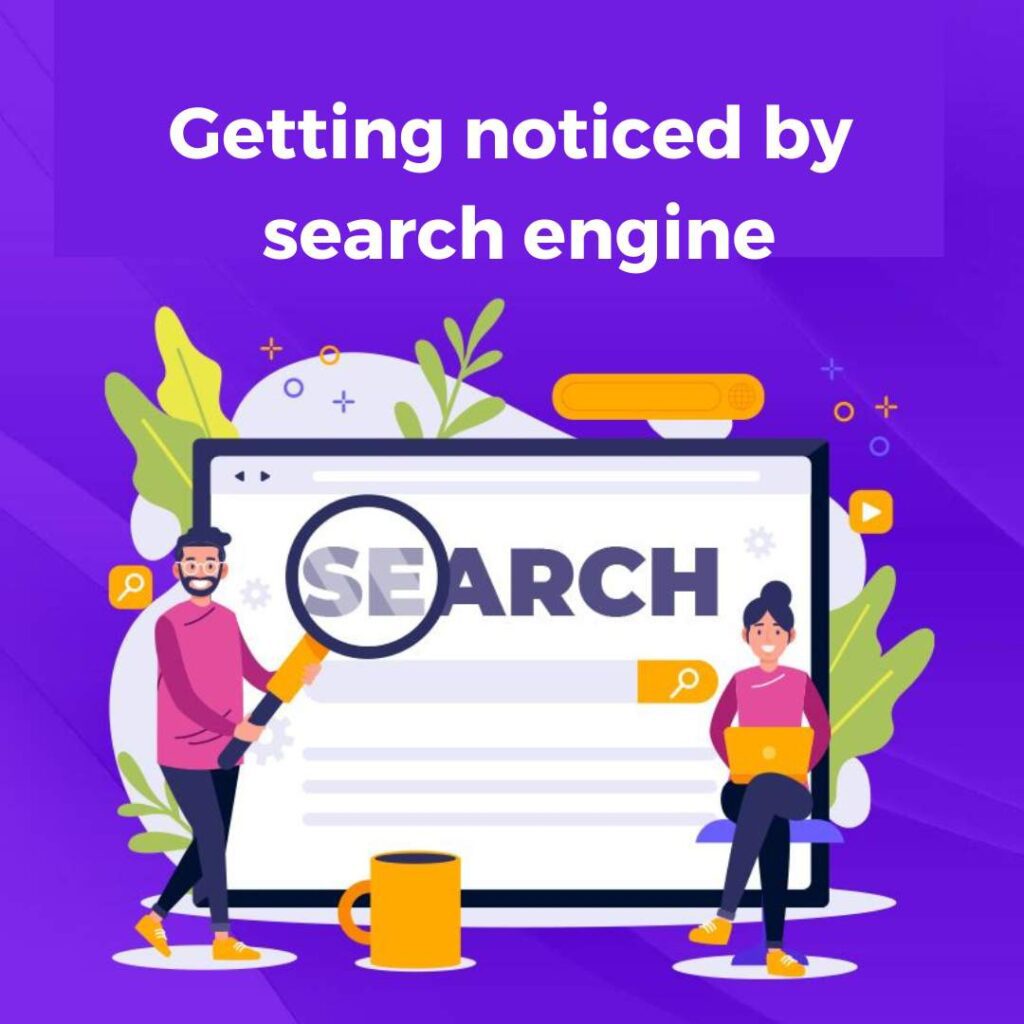 Getting noticed by search engines
There is a lot of crap on the internet & search engines continuously filter important pages, user experience helps them to decide this. How people give reactions after seeing a website that can't display content properly, we know it. People close the website they find irritating. If they close then bounce rate increases & search engines know the real value of your content.
Search engines will notice your website if you are making useful content for their visitors & visitor experience is everything to them.
Of course, I can tell you 1000s reasons for how to end your online business, how to kill it from the root, a non-responsive website is the first way. Here is a list of what other things will happen if you choose this kind of website.
You won't be able to explain your content, service, or product.
Your content will be cut in half, maybe get hide from the display window of the device
Buyers will not stay on your website for a long time
It will increase your website bounce rate
Search engines will show you less
Your online visibility will end up in just 1 year of making a website
If you still want a non-responsive website then this is the first way.
Before you make trouble for your website designer
one more thing you need to know about responsive website designing. Because most people still believe in myths. Because myths create complications, they are good to know but not need to.
A website is 100% responsive universally! It will be the same for mobiles also.
It's actually a myth, generally, devices come in different sizes, if a new size introduces then what you would do? Do you remember 10 years ago we had some different display in mobiles, today new mobile & tab models are available in the market, & it is changing continuously. Display size & resolution everything changed in the past  5-10 years.
So don't fight your designer if the content is displaying well but not exactly as it is on the desktop. Remember the definition – A responsive website is an intelligent website that calculates the display area & takes shape according to it keeping most visibility & user-friendliness. I explain this further in the same article.
Do you know this? Responsive code is written after understanding the consumer's buying preferences like which desktop display is used most worldwide.
See Screen resolution statistics that actually tell developers about top displays used around the world. Another popular statistics website shows the chart below.
Source: StatCounter Global Stats – Screen Resolution Market Share
Now you know, how developers check which resolution is used most, then they make a website that fits best for all available resolutions, prioritywise!
Nothing goes here 100%, there are chances you can see your content differently on different resolutions of desktops & mobiles.
Some people who check the website on their own computer for corrections
It's a challenge for a website designer to make a customer agree, who is seeing his website on his alien device. There are a lot of desktop display sizes available in the market, some clients can buy a display that is uncommon like 1024×768 or a lower resolution. (just an example, because statistics changes are very frequent)
People have some specific reasons why they buy these special designs, nothing wrong in it. If this client checks website on his device then he will make a complaint to the designer that the website is not looking good on his own device (Note: template-based website designing goes on some standard premade templates, people choose this kind of website designing to save their money), Actually, templates are made universally & if a customer asks responsive problem on his unpopular display/device, it goes hard to manage.
For situations like the above,
The customer must choose a tailor-made website. This is a website that actually made handcrafted only for him, this becomes a masterpiece then. Obviously, it will cost some good investment (at least more than a template/theme-based web designing). Finally, the client can get the website according to him.
Vice-versa if this customer starts demanding changes on his template-based website & then managing universal responsiveness is hard on a small budget. It can be extra managed on 2-3 additional devices but for all devices in the world, this is hard to achieve.
What is suggested?
We recommend people to check the resolution list first, the website should've checked on popular devices first then other devices. Because everyone is not using the same low resolution.
1920×1080 (19.57%)
1366×768 (14.88%)
1440×900 (9.18%)
1536×864 (7.22%)
1024×768 (4.73%)
According to https://www.hobo-web.co.uk/best-screen-size/ these are the most demanded screen resolutions, check the usage percentage- 1920×1080, which is used by most people in the world, then 14% of people use 1366×768 & so on. No matter how you are experiencing your website, more important is how a buyer is experiencing your website.
Your website is a template-based website so this is the best option you can do, else as a better alternative you can make a fully customized website from scratch. That will be responsive but input cost will go high or higher than a premade theme-based designing.
Everything that is the best today! got some historical costs !… Like Tajmahal… these are our websites.