What Is Social Media Marketing (SMM)? and what SMM services
Social media marketing is one such way of doing digital marketing you can create a social network on all social media platforms and share with them posts and information related to your products and services.
Social Media Marketing (Paid & Organic) Services
The Five Core Pillars of Social Media Marketing
 Strategy
 Planning & Publishing
 Listening and Engagement
 Analytics and Reporting
 Advertising
Why Is Social Media Marketing So Powerful?
Social media marketing is about 3 main points:- connection, interaction, and customer data.
Connection: Social media marketing helps to keep customers engaged with them. Which keeps them connected with their target audience. For example, Youtube, Facebook, Blogging
 Interaction:  In today's time, most of the interaction of users takes place on social media platforms. With which you can take your business to your target point. And work can get more return on investment.
customer data: Properly done social media marketing can generate good results. In which you can easily get all the data related to the customer. With the help of this, you can reach your target audience.
How Social Media Marketing Works
As the distance of digital marketing is increasing, social media marketing has also kept people connected to you on different platforms. Jism is a social media platform like Facebook, Twitter, LinkedIn, and Twitter. Which tells the behavior of the users. For example- geographic, demographic, and personal information.
SMM Activity Plan
Through social media marketing, you can reach your business goals. In which some facts are present.
Make best-in-class content
Understand your target customer (title, interests, age, location, industry, income, job)
Align SMM objectives to meet business objectives
Focus your competitive analysis on your competition (successes and non-success)
Audit your latest Social Media Marketing
Make a calendar for Social Media Marketing content delivery
Follow presentation and adjust SMM strategy as needed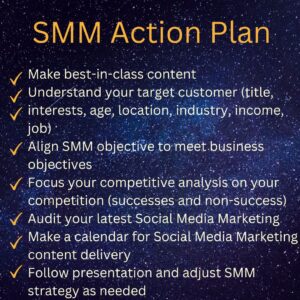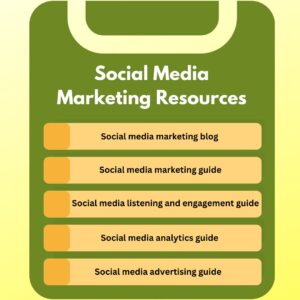 Social Media Marketing Resources
Social media marketing blog
Social media marketing guide
Social media listening and engagement guide
Social media analytics guide
Social media advertising guide
Pros and Cons of Social Media Marketing (SMM) SMM services
Social media marketing is the easiest way to reach your customers. With which you can accomplish your focused goals. Which is good result data for your business. But sometimes it is impossible to tell whether the information given through social media marketing is true or false which is a negative point for the users.
Social Media Marketing gives you a platform to make your brand visible to potential customers in an interactive way and helps to gain brand loyalty. This increases the chance of potential customers converting into actual customers. We help you to decide your budget and run your ads through Google Ads. Cybertooth Incorporation has well-trained marketers specialized in Google Ads.
We have various price plans for the service you can check our social media marketing prices.