5 Affordable Website Designing Plans in Delhi: Prices Starting at Just ₹1500 to 1999.
It's a lucky day, you have the 5 cheapest website designing plans in Delhi. Website pricing might be a big concern for you because you want to have a website designing projects but the development charges in Delhi sometimes are not affordable. Find here what you can do with this website. We want to mention here the quality of the website is not low quality regardless of the pricing being too less than the normal website.
You can save on

website designing & development charges

.
You can have a really good website, we will show you the design templates first.
You can choose a design from 100+ templates, these many templates match your mind.
You can print a website name on your card & impress your buyers.
You can create an online catalog that you can share via WhatsApp.
Quality Statement:-
Website quality is not bad.
 The Top 5 Most Budget-Friendly Website Design Projects plans in Delhi
The cheapest website design plans range from 1500  to 2000,
Nothing cheaper than this. Just nowhere.
Cheapest way to launch a website?
The cheapest way to launch a website is to use a free websites builder such as WordPress.com, blogger, Weebly, or Wix. These platforms allow you to create a website using pre-designed templates and drag-and-drop tools, without any need for coding.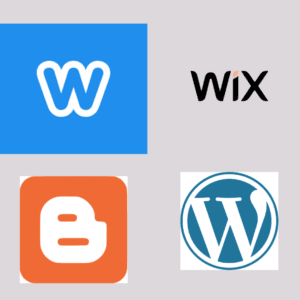 The cheapest approach to get a website, outside of the free options offered, is to download WordPress, get a free theme, and build the website from scratch. You'll still need to choose the most inexpensive web hosting, which costs between $1 and $10 per month, and register a domain, both of which cost around $15 per year.
You can create a basic website for free, but it has some limitations if you want to use a custom domain name or access advanced features, you will need to upgrade to a paid plan.
Another option is to use a cheap hosting provider and install a content management system (CMS) such as WordPress. This will allow you to create a more customized website, but you will need to handle the setup and maintenance yourself.
If you have time then you can learn WordPress but if you are busy then you should hire a web designer.
If you want to save even more money, you can host your website on a platform like GitHub Pages, which allows you to host static websites for free. it has some limitations However, this option is only suitable for simple websites and does not support dynamic content or server-side processing.
Ultimately, the cheapest way to launch a website will depend on your specific needs and budget. It's a good idea to compare the different options and choose the one that best fits your requirements.
conclusion:
It's important to carefully consider all of these factors before making a decision about which website option to choose.