Why Elon musk changes twitter's logo? Who knows we are too close or away from the idea.
God knows, what's in the mind of Elon, again seems to experiment with the soul of Twitter. Maybe he is not a morning bird, or tweets disturb him, but this is certain he loves changes and experiments. In this series, we try to speculate some reasons behind the story of why the richest man in the world changes the symbols in society or maybe in Social Media.
Elon Musk bought Twitter from Jack Dorsey on October 27, 2022, and soon after buying Twitter, Musk fired many workers from the office, maybe the analysis & the cost-cutting were the ideas, but the way he did it was so dramatic, soon after it the videos spread out of the world & everybody saw that. So getting the exact idea of changing the logo this time is not easy.
Now, Elon Musk has changed the Twitter logo, without any warning the new Twitter logo is meme doge also called Dogecoin, seems this time Musk is promoting crypto currency. The story is unknown to us but this is another fact that there was a certain jump in figures of crypto. The dog did it's work, intentionally or unintentionally.
Dogs are popular, we all love them as pet but do people love this in Twitter logo too?
Although it began as a parody cryptocurrency, Dogecoin currently has a $7 billion market cap and a massive global user base.
How did everything occur?
By late 2013, software engineer Billy Markus and Adobe Product Marketing Manager Jackson Palmer had developed a mock cryptocurrency called Dogecoin. The two based their effort on a well-known internet meme of a Japanese Shiba Inu doge that would utter absurd things like much wow and such tired, with the intention of making it as ridiculous as possible."
Another wacky decision the co-founders took to make dogecoin undesirable as a cryptocurrency so that it didn't become serious was to set the entire supply at 100 billion tokens. But eventually, in order to encourage usage of the crypto token and deter hoarding, the supply cap was lifted.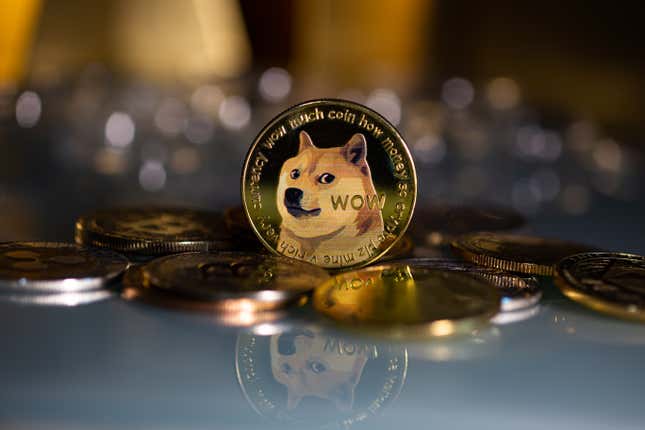 Why Elon musk choose doge as a new twitter logo?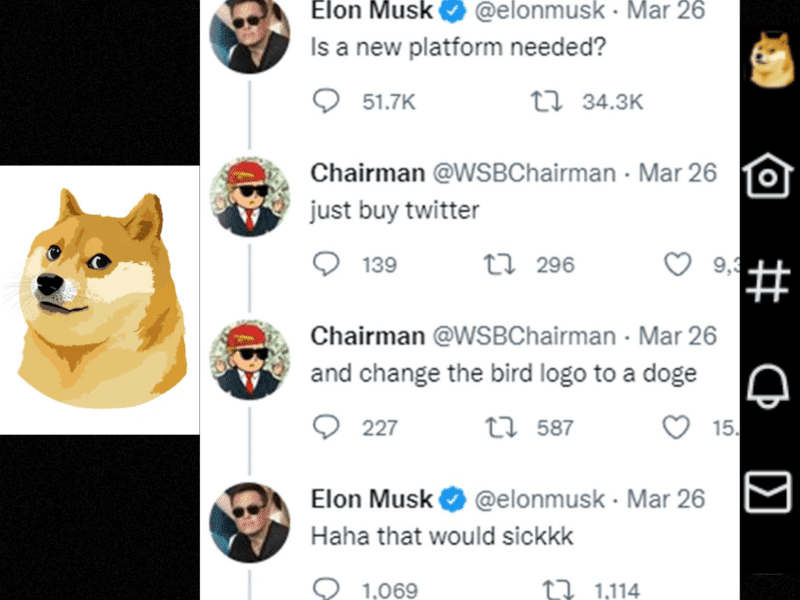 Elon musk has chosen doge as his new Twitter logo, he did not respond much to this, but a conversation of Musk has come to the fore in which he is telling a user that we need a new platform whose logo should be doge. Elon Musk had shared a photo some time ago with Doge in which he had written that the new CEO of Twitter is good.
Impact of changing a twitter logo?
The is Dogecoin logo can be seen in a screenshot of a mobile app. Dogecoin saw its price jump nearly 30% on Monday after Twitter CEO Elon Musk replaced the app's blue bird logo with a Shiba Inu dog, a symbol often associated with the cryptocurrency.