Reason 1: It can be effect of core updates in Sep-Oct 2023
After September 2023 if your website is not ranking or it deindexed:
The issue "website is not ranking or not indexed or its ranking getting down", can be divided into 2 parts – Before September 2023 & after September 2023 till today. Due to the September core update 2023 & October 2023 Spam update many websites are facing downranking or deindexing issues.
September core update 2023 was related to the helpful content update, which was released in October 2022. September core update (content update) 2023 is an upgraded version. In October 2023, a core update was launched with the name October 2023 Spam Update.
The accumulated effect of both algorithms back to back in September & October month ranked down some specific websites, which were against Google guidelines. All we want to say you need to meet the real purpose of the website for users.
So, if you are seeing decreasing traffic & downranking of your website after September 2023 and October 2023 then this can be a reason.
So,
if you are seeing decreasing traffic & downranking of your website after September 2023 and October 2023 then this can be a reason.
then check these resources
https://developers.google.com/search/blog/2023/10/october-2023-spam-update
https://developers.google.com/search/updates/helpful-content-update
Adjusting your content & website's activity based on the above documentation can get your traffic back if implemented successfully.
Reasons 2: why your website is not ranking on search engines: SEO before September core update 2023
Before September 2022
Low-quality content on websites: Sometimes, SEO companies accidentally go against Google guidelines. After Chat GPT & artificial intelligence content writing tools, the SEO industry in at few places started generating content in bulk. However, in our blog, we already said, that using this AI content as-it-is, can be harmful for ranking in SERPs. Again we are saying here, that Google prioritizes unique content more highly.
If you have copied content from another website or are generating content with the assistance of AI, Google will not display your content in SERPs. Google favors fresh and regularly updated content.
If your website has this kind of useless-AI-content then we suggest you delete this immediately because neither your user wants it, nor search engines. This can be a reason why your websites are not ranking. Besides this low quality content means plagiarism in your website, so don't copy it. Fact check if you don't know before publishing.
What you can do to overcome
Poor keyword research: First of all you have to do keyword research and choose good keywords with brand keywords. You can select keyword difficulty as low and volume as high. If you choose a keyword that does not have volume, then it's a wrong keyword, what would you do with such low-volume keywords even if you rank on a keyword, nobody will search. No matter how good content you write, you cannot get traffic.
For keyword research, you can use tools like Google Keyword Planner, Semrush, Ahrefs, and Ubersuggest.
Technical Errors: Technical errors are a common occurrence on any website and if not corrected in time, they can affect the rankings. You can detect technical errors by auditing your site. Actually, search engines like Bing & Google update their algorithm from time to time. Due to new updates, it's common you see technical errors in your website, almost every day you need to see your website for this. More than 40000 times Google makes changes to the algorithm to find websites with these errors. So don't underestimate technical SEO.
Wrong schema: Schema is not a direct ranking factor for SEO. But it makes things easy for search engines. Actually structured data was made after a common understanding of all search engines. Not just Google but most search engines use schema. If you are not using this, that means search engines can face difficulty in crawling all content on your page.
If by chance, you have implemented schema incorrectly then search engines can down your ranking, because misinforming search engines is against guidelines from search engines. Be careful this is very important to remember, this can be another reason why your website is not ranking high.
Indexing Problem: The indexing problem is a common problem that occurs on every website. some pages get indexed & few others do not. Solution to this problem is necessary because if your page is not indexed, how you can expect this to rank, so this indexing is the first step. You can fix this by going to Google Search Console.
The regular solution to the problem : website getting de-ranked from SERPs
Low-quality content: The best SEO  technique is to improve your content. Not for Google, not for big, not for any search engine. But for your real user. Solve his problems, and help him in what he searching for. All you need is honesty in content writing & knowledge of the subject.
Improve your content quality and give REAL value through your articles. Do research before writing your article. If you have taken content from any other website, then provide evidence, this increases trustworthiness in an ethical manner. Soon search engines start giving priority to such content.
If you are working for customers & clients who ask you to keep low-quality content on your website then being the best SEO company in Delhi, India we recommend you to educate them on real SEO service.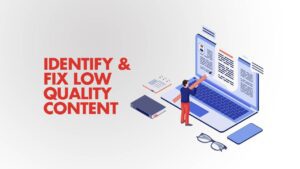 Poor keyword research: Before writing an article, do proper keyword research. You can do it using some free and paid research tools. Most people make a common mistake in keyword planning, they choose the wrong keyword. In other words, there is no benefit of targeting those keywords that nobody searches for. Also, sometimes SEO agencies or the client himself chooses high-traffic keywords but with a high SEO difficulty, these keywords need years of SEO sometimes, but technically if you or your client don't have this much time then you need to find keywords with good traffic & medium difficulty. There are tools you can do this research.
Speaning on why your website is not ranking, from our point of view this can be another reason.
Free- Google Keyword Planner, Ahrefs, Wordstream.

Paid- SEMrush, ubersuggest, AnswerThePublic.
Technical errors on the website: This can be 3rd reason in the list of, why your website is not ranking. You can find it by going to Google Search Console or by going to Pagespeed insight. This is Google's tool so you can trust the tool. If you are an SEO agency in Delhi, then you need to pay attention to your Search console dashboard. If your console is reverting errors this this is the place you should start with. The tool GSC is very powerful & free. You don't need any other tool for this.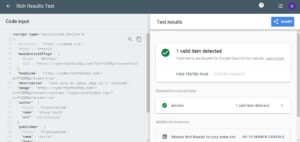 Wrong schema: Schema is not a direct ranking factor, but A Wrong Schema is a direct de-ranking factor. The wrong scheme means you are giving the wrong information to search engines like Bing etc. This has a de-ranking/de-indexing punishment in search results.
This can be a reason why your website doesn't rank.
The solution is Every time you update things in website content, every time you should make changes to the schema. If you don't know what you are doing, then don't do it. You can create schema code for free on Schema Markup Generator. So that you can know whether your schema is correct or not.
Indexing Problem: The indexing problem is there on every website. But to fix this, you can check all non-index pages on Google Search Console with reason. For this
Start Google Search Console
After login, go to the PAGES option there, scroll a bit down & you see why your pages are not indexed.
Conclusion:
SEO is a complex and ever-changing field but there are some important factors that have not been taken into account. The ranking of your website may be affected. If you don't make that mistake. Your website can also appear on page 1 on search engines.
Recommendation: If you want your website's performance good in search engines, keep an eye on updates from Bing, Google, Yandex, or any other search engines.