Understanding WordPress coming soon page before applying
Your visitors will be informed that your website is almost ready for launch through a coming soon page. Even better, you may employ it to gather leads and questions before you open for business.
We'll demonstrate to you how to create your own "coming soon" page in this article. Without knowing how to write code, you may quickly change your page.
WordPress Coming Soon page, We know this page with many names like Coming Soon page or sometimes Under Maintenance or Work going on the page. Also, sometimes it's called the Under Construction page.
This tells website visitors that some work is going on the website so some content is hidden. There are many reasons too for a website designer to want to put this page on the website.
We will cover many things about this under-construction page in our article, see the list below. If that answers your question then you should stay on the page. However, there are other reasons why you should know these important points about under construction page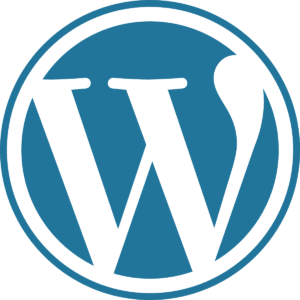 Optional plugins for under-construction notices on the website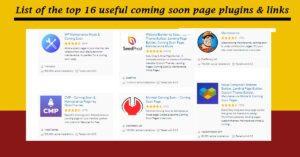 Under construction mode good for SEO? or bad for it
Anything that is wired puts a negative SEO impact. Search engine's common nature is they want everything open to the world, they don't care about the circumstances. If you have a running website & you put it under construction mode on it no matter.
if it's a WordPress website or any other type of website, the result will be the same & website owners can see a downfall. But, it doesn't mean webmasters should not use it on websites.
Prevention list to save a website from down ranking when using the coming-soon page template
Don't use it for a long period of time
Google's crawler visits websites on a particular frequency, you cannot tell the crawler to visit the website but you can be prepared for it.  Planned coming soon page activity is better for SEO downranking prevention due to such under-construction pages.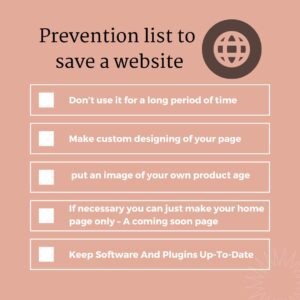 If necessary you can just make your home page only – A coming soon page
In a few circumstances, you can make your homepage show under construction. Obviously, to do this you need to hide all links to other pages of your website. That's easy in WordPress. You just need some CSS that can hide the header & footer of your website on the homepage only. You
I just need a page without a header & footer & make that your homepage from Setting>Reading from your WordPress dashboard.
Make custom designing of your page and ask for their email ID if someone gives you an email – Just inform them once the website is back.
When you plan your site under construction, do not forget to ask for your email ID for courtesy & further communication. Inform your visitors once your website is live & insist people revisit. Probably they will never forget your website's name. In order to do this, there is a good plugin in WordPress – Contact form7.
If possible, then put an image of your own product so that visitors can think this website is worth giving email ID or coming back to later.
It's commonly seen developers put a fancy under-construction page that says it's coming soon. But this is not the proper way in my understanding. If the product image of the client is on this coming soon page then visitors can connect easily, more likely they can give you their email Id that i have discussed in my previous point.