Facebook Marketing services
Get more customers using Facebook! We'll help your business shine and bring in sales with our awesome marketing strategies.
In India, are you looking for Facebook marketing services? One of the top Facebook marketing agencies in India is Cybertooth India. In order to assist our clients in achieving their marketing objectives through Facebook campaigns, we provide three distinct Facebook marketing packages.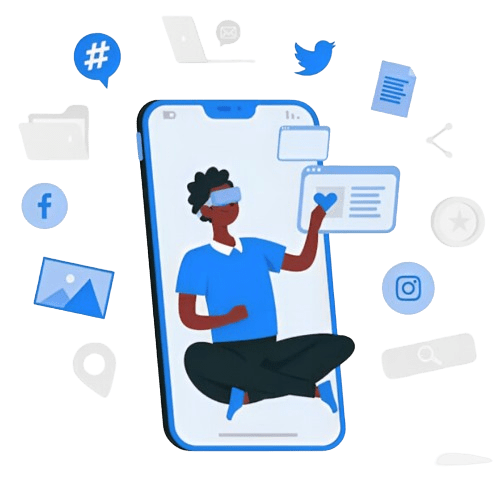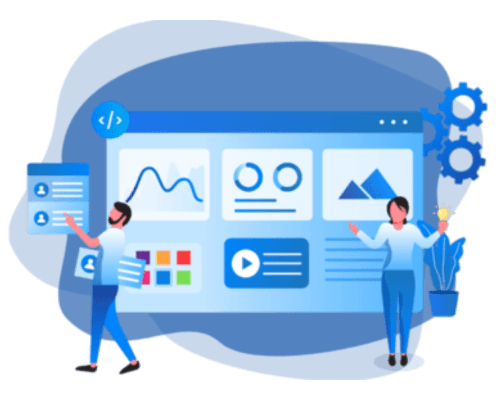 India's Finest
Facebook Marketing Services

Company
Facebook Marketing Services is a comprehensive toolbox created to help businesses promote their Facebook platform. Businesses may create and oversee highly targeted Facebook ad campaigns with the aid of Facebook Ads. This is included in this adaptable bundle.
Facebook Pages, which serve as specialized centers to promote products and services and communicate with customers, allow businesses to establish a presence on the social media platform.
How does
Facebook marketing service

work?
Businesses must first register for a Facebook Business Manager account in order to access Facebook marketing services. Businesses can manage all of their Facebook pages and ad accounts from one location with this free account.
Once you have opened your Business Manager account, you can run Facebook ads. You can target your audience with Facebook Ads. From their demographic, interest, behavior and you can also influence them on Instagram.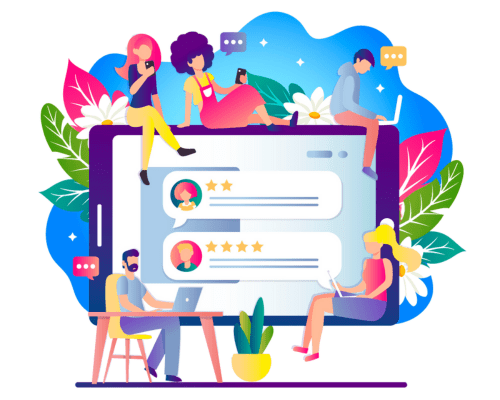 Our
Facebook marketing service

price (overview)
What Makes
Facebook Marketing Services

An Investment Worth Making?
Facebook marketing services

offer a number of benefits to businesses
Access to a vast user base of over 2.8 billion monthly active users.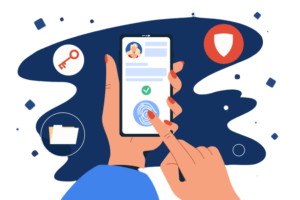 Reach users on their mobile devices, with over 98% of users accessing Facebook via mobile.
Flexible budget options and often lower costs per click or conversion.
Why business choosing
Facebook Marketing Service? 
Facebook is the biggest social media network in the world, with over 2.91 billion monthly active users.

Every day, almost 1.84 billion people use Facebook.

In the US, 74% of Facebook users log on every day.

After Google, Facebook is the second-most popular website worldwide.

Every visit to Facebook is spent, on average, for twenty minutes.
With 66% of that cohort using Facebook, 18 to 24 year olds are the most popular age group on the social media network.

There are more than 200 million businesses on Facebook. 18 to 24-year-olds are the most popular age group on Facebook.

In 2020, Facebook brought in $29.1 billion from advertising, a 22% rise over the previous year.

There are more than 1.3 billion active Facebook Messenger users each month. Instagram and other platforms controlled by Facebook
Facebook Marketing Services

are Really Effective?
Roughly 53% of users are likely to purchase the same brand's goods that they saw on live chat.

Facebook has 2.11 billion potential viewers for ads.

Fifty percent of consumers use Facebook stories to interact with new brands.

More Indians than any other social network believe that Facebook influences their purchases more than any other social network.
How
Facebook marketing Service

is beneficial for small businesses?
Facebook ads are like a secret weapon for small businesses. They're budget-friendly, so you can start small and grow later. You can target exactly the folks who'd love what you're selling. Plus, they're like a megaphone for your brand – more people get to see it. And guess what? You can chat directly with your customers, which is awesome for answering their questions and making them happy.
Facebook even gives you the lowdown on how well your ads are doing and what your customers dig. And hey, you can sell your stuff right there on Facebook! If you're a local business, you can target the folks nearby. And don't forget, you can get really creative with your ads to show off what you've got.
Oh, and if someone's visited your website before, you can remind them about your awesome products. Basically, it's a fantastic way for small businesses to shine and grow.
Types of Facebook Marketing
We can target our audience through two types on Facebook. Paid and Organic Marketing However, both processes are effective and have their advantages and disadvantages. Here is a table that summarizes the key differences between Facebook organic marketing and paid marketing.
| Feature | Organic Marketing | Paid Marketing |
| --- | --- | --- |
| Cost | Free | Requires a budget |
| Reach | Limited your existing followers and those who discover your page through search or word-of-mouth | Can reach a wider audience, including those who are not yet following your page |
| Targeting | Less precise, as it relies on Facebook's algorithms to determine who sees your posts | Highly targeted, allowing you to specify your ideal audience based on demographics, interests, and behaviors |
| Control | Limited control over the placement and timing of your posts | Full control over the placement, timing, and frequency of your ads |
| Speed | Results can take time to materialize | Results can be seen more quickly |
| Best for | Building brand awareness, nurturing relationships, and fostering community | Generating leads, driving sales, and promoting specific offers |
Benefits of Organic Marketing:
Cost-Effective: Organic marketing is a free and cost-effective way to reach your target audience on Facebook.
Builds trust and credibility: Organic marketing can help build trust and credibility among your audience by showcasing your expertise and thought leadership.
Long-term effects: The benefits of organic marketing can be long-lasting, as your content can reach new people over time.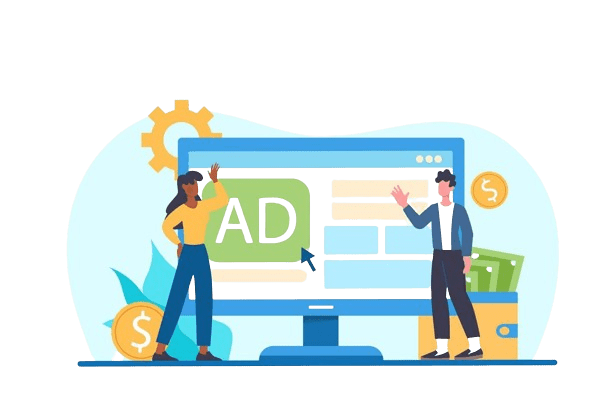 Benefits of Paid Marketing:
Reach a wider audience: Paid marketing can help you reach a wider audience than organic marketing, including people who aren't following your Page yet.
Targeted advertising: Paid marketing allows you to target your ads to specific audiences based on demographics, interests, and behaviors.
Quick results: Paid marketing can provide quick results, as you can start seeing results as soon as your ads are approved.
How to do
Facebook marketing service

yourself?
Here is a step-by-step guide on how to do Facebook marketing service yourself:
Step 1-
Create a Facebook Business Page
Visit Facebook.com and log in to your account.

Click on the downward arrow in the top right corner of the screen and select "Create."

Choose "Page" from the options that appear.

Select "Business or Brand" as the type of page you want to create.

Enter your business name and click "Get Started."

Select the category that best fits your business.

Provide a brief description of your business.

Add a profile picture and cover photo for your page.

Click "Publish" to create your Facebook Business Page.
Step 2-
Optimize Your Facebook Business Page
Complete your page information, including your website URL, contact information, and business hours.

Add a call-to-action button to your page, encouraging visitors to take a specific action, such as visiting your website or signing up for your email list.

Create a custom URL for your page, making it easier for people to find your page in search results.

Add relevant keywords to your page's description and content to improve its visibility in search results.

Verify your business to gain access to exclusive features and enhance your page's credibility.
Step 3-
Create High-Quality Content
Develop a content calendar to plan your posts and ensure consistency.

Share a variety of content formats, including text posts, images, videos, infographics, and live videos.

Create engaging and informative content that resonates with your target audience.

Use high-quality visuals that capture attention and enhance your content's appeal.

Consider using storytelling techniques to connect with your audience on an emotional level.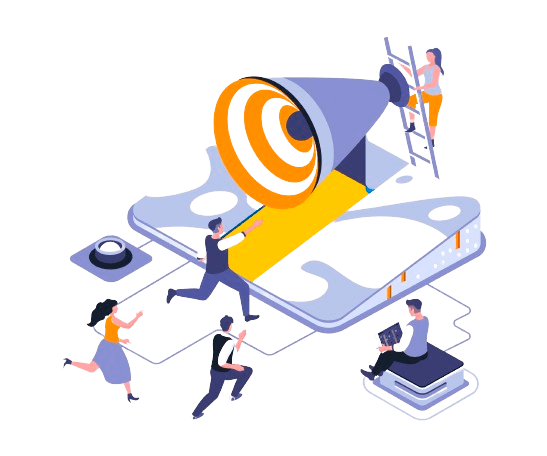 Step 4-
Post Regularly
Establish a posting schedule that is consistent and aligns with your audience's activity patterns.

Post at optimal times when your audience is most likely to be active on Facebook.

Avoid posting too frequently, as this can overwhelm your audience and make your content less effective.

Experiment with different posting times and frequencies to determine what works best for your audience.

Use social media scheduling tools to automate your posting and ensure a consistent presence.
Step 5-
Utilize Facebook Ads Effectively
Define your target audience based on factors such as demographics, interests, and behaviors.

Set clear objectives for your ads, whether it's generating website traffic, increasing brand awareness, or driving sales.

Choose the appropriate ad format, such as image ads, video ads, or carousel ads, based on your objectives and content.

Craft compelling ad copy that highlights the benefits of your product or service and encourages action.

Use high-quality images and videos that are visually appealing and relevant to your target audience.

Set a realistic budget for your ads and track your results to optimize your spending.

Utilize Facebook's targeting options to reach the right people with your ads, such as custom audiences, lookalike audiences, and interest-based targeting.

Monitor your ad campaigns regularly and make adjustments as needed to improve their performance.
Step 6-
Engage with Your Audience
Respond to comments and messages promptly and professionally.

Encourage discussions and foster a sense of community among your followers.

Ask questions and invite feedback from your audience to gain insights and improve your content.

Show appreciation for your followers by acknowledging their engagement and support.

Run contests and giveaways to generate excitement and attract new followers.

Host live Q&A sessions to connect with your audience in real time and address their concerns.
Step 7-
Track Your Results and Analyze Performance
Utilize Facebook Insights to track key metrics such as page views, engagement rates, and ad performance.

Set up conversion tracking to measure the effectiveness of your Facebook marketing efforts in driving desired actions, such as website visits or purchases.

Analyze your data to identify trends, understand what's working well, and pinpoint areas for improvement.

Regularly review your analytics and make data-driven decisions to optimize your Facebook marketing strategy.
Why Should You Trust Cybertooth India For Facebook Marketing Services?
If you're looking for a digital marketing company to handle your Facebook Marketing, Cybertooth India offers the best Facebook Marketing services at competitive prices, but why work with us? Find the following statements as the solution here.
Experience:  In the Facebook Marketing industry, Cybertooth India has more than 10 years of expertise.
Team members:  Our Facebook Marketing team is made up of highly qualified individuals.
For marketing attitude: We are marketers first and foremost, which allows us to apply our Facebook Marketing expertise for website Facebook Marketing activities because "being digital" gives us this advantage.
Premium tools: For your marketing, we employ top-notch equipment, which improves job accuracy.

For our Facebook Marketing goals: Our Facebook Marketing objectives are people- and world-centered. Our specialists are doing their small part to improve the world by using their expertise in Facebook Marketing.
For our ranking: For your business, you need the greatest Facebook Marketing companies; for instance, search for "website designing price in India," which is where we are.
Flexible Facebook Marketing packages in India: We provide three Facebook Marketing packages at the most affordable prices for Indian businesses, after discounts.