Key outcome
Social media optimization helps in increasing the awareness of any company or product.
You can reach your customers by using any new products and services on social media platforms.
In social media optimization, you can use social media platforms like Facebook, Instagram, Twitter, LinkedIn, YouTube, Pinterest, and Snapchat.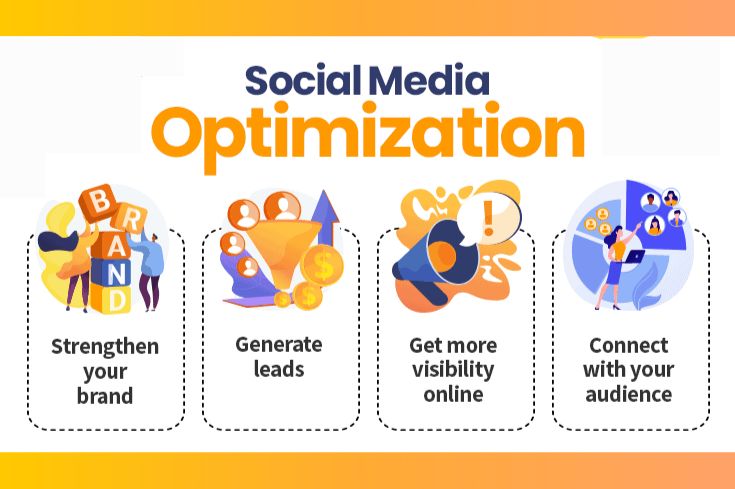 Come with me on social media optimization understands (SMO)
The business of digital marketing continues to grow in the past several years. In which the main goal of social media optimization is to drive traffic to the website and increase awareness about your products and services. Which shows our page on the SERP page. Its main focus is Google and web search engines like Bing, and Yahoo.
SMO Services uses techniques such as brand strengthening and increasing awareness and lead generation. This attracts customers in an impressive manner. Which includes social media platforms like Facebook, Instagram, Twitter, and Pinterest.
Social media optimization takes the customer to its core. For example, information about a product has been disclosed by a company on social media. Customers can view all those product information. How is the product, how much is it, how is the quality of the product, from where it will be available, for how much etc.
Strategies for Social Media Optimization
Some companies use social media optimization to help their products and services reach their customers on multiple platforms at the same time. For which fellow tools also use them.